Craft Workshop Palmas Esperanza Macarena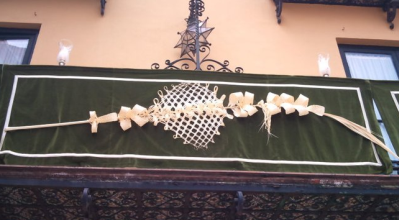 Like last year, the guild has organized a workshop for making craft palms for the next few days 12,13,14 and 15 March in 17 hours to 19:45 hours. Due to the capacity of the room of the house of brotherhood, the squares for the workshop will be limited, taking registrations for first-served basis until they arecovered.
Registration is free, he / participant want to stick with the palm made​​, provide ahandout, which will go to the Welfare of the Brotherhood. The purpose of this workshop lies in developing both the palms of the BrotherhoodRamos will look their balconies during the next Easter, and to spend a few moments of friendly coexistence between the participants and collaborators.
Registration may be done: using the contact on this website, by telephone954901800 Monday to Friday from 10 to 14 and from 17.30 to 21 hours, or by sending an email to hermandaddelamacarena@esperanza-macarena.es.
We illustrate with some pictures of the workshop held last year.