Cycle begins procession marches in the Basilica de la Macarena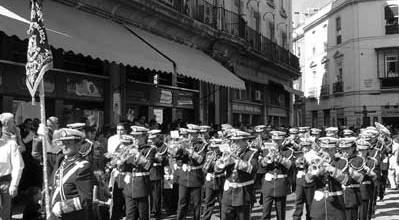 On Thursday, February 16, to the twenty hours, will take place in the Basilica de la Esperanza Macarena, the first concert of processional marches Lenten cycle events. It will be the Band of Bugles and Drums of Nuestro Padre Jesús Cautivo, of St. Genevieve.
On Friday 17 February, will be the Band of Our Lady of Victory, the Cigar, which will intervene.  Will be led byNHD Jose Manuel Toscano, who previously occupied the same post at the Philharmonic Society Nuestra Señora del Carmen, Salteras.