Graceful number in the drawing for two tickets for bullfighting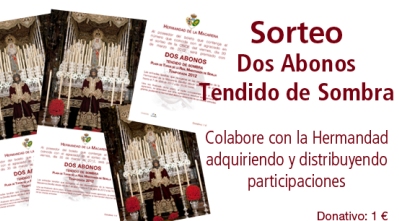 The number awarded in the drawing for TWO TICKETS TOROUGH SHADOW for Season 2012 Bullfighting Bullring of Seville, was the 10.760, coinciding with the winner in the draw of the ONCE last Friday March 30 .
The bearer of the ballot must collect the prize graced the secretariat of the brotherhood from Monday 2 to Saturday 7 Aprilat 15.00.
As indicated in each entry, if expiry of that period no one had appeared with the winning ticket, means that he / the graceful / aAward expressly disclaims, can the Brotherhood of the Macarenafreely dispose of it.