Luncheon held on fraternal Brotherhood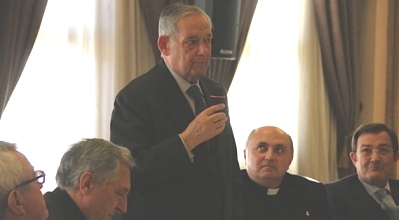 At noon yesterday, after completing the solemn function in honor of Our Lady of HopeMacarena brothers live again an intimate gathering of coexistence with the traditionalcelebration of the Brotherhood Luncheon.
Held at the Hotel Tryp Macarena, the lunch was attended by more than 300 brothers, who had the opportunity to enjoy an event marking the calendar macareno the countdown tothe next Easter.
The lunch was attended by the magnificent performances of arrows by Paquita Gomez and Alex Ortiz, concluding with the moving words of thanks from our Elder Brother.
NHD Antonio Muñoz Tirado