The Virgin of Hope will wear the mantle of a mesh in the next early morning of Good Friday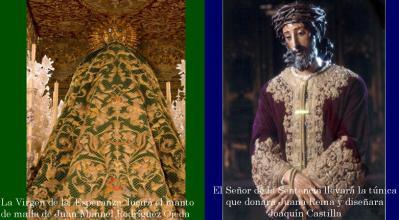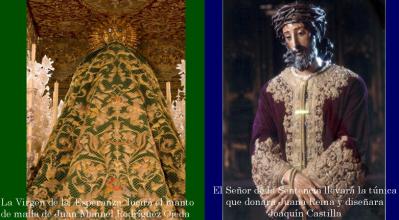 The Blessed Virgin of Hope will look at the season of penance for the next morning ofFriday, the popular mantle to design mesh Juan Manuel Rodríguez Ojeda, in 1900. The skirt will be to the flyers, which was executed in embroidery workshops Caro in 1937 anddevised to Our Lady of Hope Macarena D. Ignacio Gomez Millan.
The Lord of the Judgment shall bear the coat to donate our sister remembered Ms. Juana Reina and whose design made ​​Joaquín Castilla.