Coexistence of Youth to recall the station Penance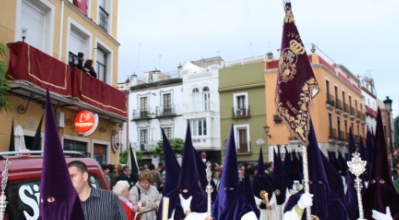 On the night of Friday 13 April, after the weekly meeting called by the Youth, held in the auditorium of the house, living together in brotherhood which emphasized and recalledthe intense experiences of madrugá of Good Friday. The ceremony was presided Eladio de Leon D Carrillo. First Counsellor and Delegate Training and Youth.
It was a good opportunity to share different opinions and emotions of what was the season of penance in the Cathedral on the morning of Good Friday, where the judgmentJesus and the Virgin of Hope Macarena through the streets of Seville in an unforgettable night for the heart and retina of the Macarenos.
Photos NHD of Alejandro Ramirez