Brothers Jura in May at the Basilica de la Macarena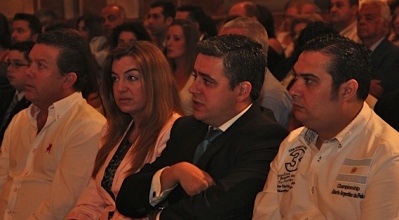 On the afternoon of May 26, sixty-eight brothers came to the oath of the Rules of ourBrotherhood. The event, framed within the celebration of the Sabatina, praying the Hailand prayer for our deceased Brothers, opened the twenty hours after reading the oathread by the Secretary of Our Lady of Hope. Mean that this is a very important momentfor those who enter our Brotherhood, an act involved in an emotion that is sometimesoverwhelming.
We note that the total number of brothers who swore, fifty-three were new entrants into the payroll, and the other those who belong to the Corporation and had served fourteen.
The Holy Eucharist was presided by Rev. Fr. Mr. Antonio Borrego Cobos, Rector of the Basilica. Intervened Polyphonic Choir of the Brotherhood.
NHD Antonio Muñoz Tirado Photos