DvD presentation in Seville "Joselito. Sevilla wept with Macarena"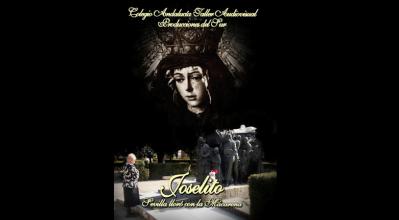 In the hall of the house of brotherhood of the Macarena, will be on Wednesday May 30, at 21 hours, the City premiere of the film Joselito. Cried the Macarena Seville, a dramatizeddocumentary production about the life and the last moments of a matador and a great benefactor of our Brotherhood.
The work has been done by CATA PRODUCTIONS. that is within the social integration program of the Polygon South and is one of their educational workshops, involvingstudents and residents of this neighborhood of Seville. Thus, following the same can purchase this DVD with a contribution of 5 euros.
Admission is free until all seats