Second Meeting of Fraternities and Brotherhoods of Our Lady of Hope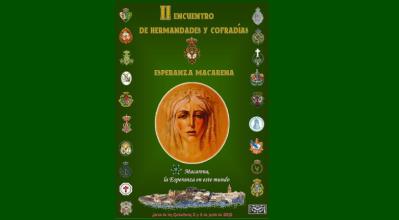 On days 2 and 3 June, will take place in Jerez de los Caballeros, the second meeting of Fraternities and Brotherhoods of Our Lady of Hope Macarena.
Under the slogan, Macarena, the Hope of the World, to develop the planned events, which can get more information on the website, http://www.granamoryesperanzamacarena.com, which has been created for this important event and the you can also download the registration form. All necessary requirements are detailed in its pages.
From our Brotherhood encourage all our brothers to participate in this meeting, by joining it, among Macarenos in Spain and even outside our borders. It is a unique opportunity to socialize and exchange views on the universality of the Blessed Virgin, that from our basilica has more than four centuries, shedding his graces, irradiating the largest message Hope that God put on the beautiful face of the Mother of God, universalizing their devotion from the neighborhood of Macarena.