The Brotherhood in the procession of Our Lady of Carmen de San Gil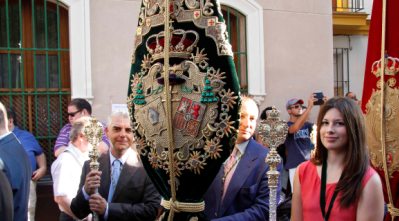 On the afternoon of Saturday, July 21, the Brotherhood of the Macarena participated in the annual procession of Our Lady of Mount Carmel, located in the parish of St. Giles.
The brotherhood, which included numerous representations of Brotherhoods who share the same devotion letífica visited the Basilica of Santa Maria de la Esperanza Macarena, past the twenty-two hours.
Also, as has become customary in recent years, opened the procession Youth Band of Bugles and Drums of the Century Macarena, as usual, left a great impression playing with unusual expertise, best classic marches have in their repertoire .
Photos NHD Fernando Garcia Arcos