Cooperation agreement between the Brotherhood of the Macarena and City Sightseeing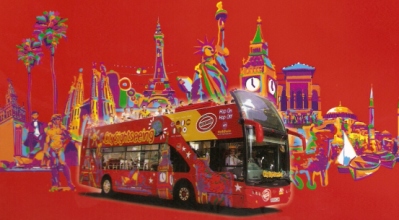 Since September, City Sightseeing includes the Basilica Macarena between visits outstanding and offers a discount of 50 percent on the price of admission to the Treasury.
The Brotherhood of the Macarena and City Sightseeing Worldwide have agreed to strengthen the tourist attractions in the north of the Old Town. Since mid-September the promotional material of City Sightseeing includes the Basilica of the Macarena as one of the recommendations of visiting Seville, with a prominent place in the tourist map of the city and an advertising module that highlights. In addition, between the supply of value added offered by the new cultural and tourist pack of City Sightseeing is a 50 percent discount at the entrance to the Treasury with the presentation of tourist bus ticket.
The Macarena becomes therefore one of the bastions of the renewed offer of City Sightseeing Seville. The company has extended the tourist bus route and number of stops (11) that its vehicles made by Sevilla, thereby achieving a tourist show more extensive and complete than that reduces the monumental core of the city. Moreover, thanks to the agreement with thirty visits, attractions and tourist services, City Sightseeing has developed a cultural and tourist pack that offers free, discounts and benefits throughout Seville.
"The objectives of our service was tap the tourism potential of the area north of the old town and it was essential and the Basilica de la Macarena Treasury as a lure to visitors. We are therefore very pleased that this agreement comes into force on September 15, "said Isaac Flores, representative of City Sightseeing.
The Brotherhood of the Macarena hopes to contribute to this agreement, which is expected to increase the number of visitors to the Basilica, the expansion of the devotion to Our Sacred Headlines and increased resources for the achievement of the purposes of the Brotherhood, especially the care, through increased visits to the Treasury.