Festivities begin on Thursday the Macarena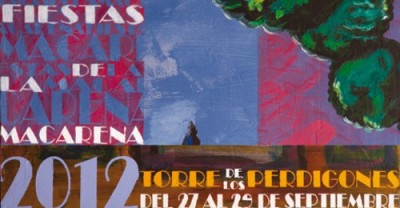 Next Thursday, September 27, will begin the tenth edition of the Festival de la Macarena. For three days, the park's Tower of the pellets, prepared to host events this act of fraternization, the brothers of the Macarena, ready to share with all citizens of Seville and those outside our city who want to join solidarity.
At the opening ceremony is scheduled to support D. Juan Ignacio Zoido Alvarez, Mayor of the city, and the Delegates of District Councillors Macarena and Old Town. After the ribbon cutting, the party will begin participating in the Always So Rafa and Cesar Serna Cadaval, among others. The reciento has rides and attractions for children and bars where you will taste the best tapas, accompanied by beer or wine at affordable prices. Admission is free and the funds raised will be used entirely for the purposes develops social brotherhood throughout the year, especially the host program for the summer of Belarusian children.