The Band of the Century resumed his essays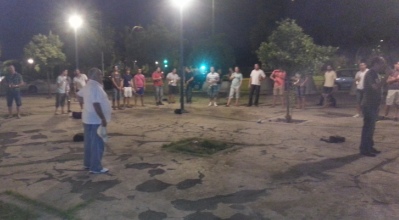 After a short holiday, the Bugle and Drum Band, has resumed his musical rehearsals. Under the direction of Jose Hidalgo Lopez NHD, components retook contact with bugles and drums with delight when interpreting often with classicism and expertise that they often do, the classic marches us back the essences with which permeates holy Week in our city and especially the morning of Good Friday, while surprising us with new compositions that renew the spirit that motivates macareno.
This year the band Centuria Macarena has increased with five new additions coming from the large pool that is the Youth Band, where after years of academic and musical, their efforts have been rewarded with the integration in the main band, where they begin to glimpse the culmination of their dreams.
The Brotherhood, always grateful for the effort they put so many days of the year, enduring the cold, avoiding the heat, it shows you the most sincere thanks for this and for demonstrating mastery in their performances, which is supported by the love and fervor they devote to our Sacred Headlines.
  Photos: Kike Gomez