Jura October brothers in the Brotherhood of the Macarena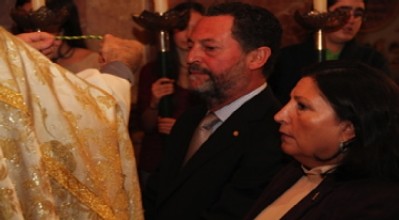 On October 27, new brothers, and those who met fourteen, came to the oath of the Rules of our Brotherhood. The act, framed within the celebration of the Sabatina, praying the Hail and prayer for our deceased brothers, began twenty hours after reading the oath read by the Secretary of Our Lady of the Holy Rosary.
The Holy Eucharist was presided by Rev. Fr. Mr. Antonio Borrego Cobos, Rector of the Basilica.
Photos  Antonio Muñoz Shot