Procession of Our Lady of the Rosary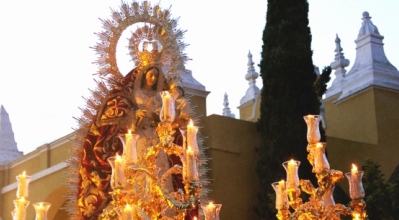 On Sunday October 22, at 6 ½ pm, will depart procession through the streets of the neighborhood, the venerated image of Our Lady of the Holy Rosary.
The brothers / sisters who want to be part of the procession, may apply for registration to the 17th (inclusive) by one of the following options:
1) Those / as wishing to carry CIRIO:
* ON LINE, through access reserved for the brothers in this website
* The Secretary of the Brotherhood, by downloading the registration application Stma Procession. Our Lady of the Holy Rosary and sending duly filled by any other means of presentation.
2 º) Those who wish to carry stick or badge, will have to apply through the latter.