The Veterans Project Macarenos starts new course in function of the Virgin of the Rosary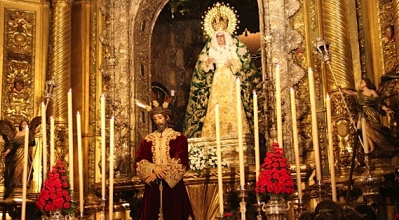 The Role of the Brotherhood dedicated to the Blessed Virgin of the Rosary on the occasion of the celebration of his feast on Sunday October 7 marks the start of a new course of Macarenos Veterans Project.
This project consists of the Brotherhood, through a large group of volunteers brothers, offers older siblings, and that for various reasons can not attend, the means to participate in worship leading and major events throughout the year.
This action starts the new academic year 2012-13, which will have its most immediate appointment during the days of the Triduum to Our Lady of the Holy Rosary.
http://www.youtube.com/watch?v=IcryxbMC7HI