Youth Cultural Days of the Brotherhood of the Macarena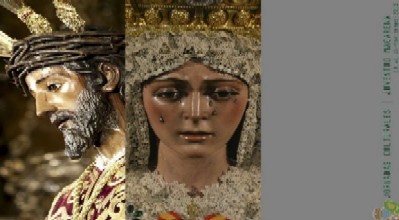 From Saturday 10 to Sunday 18 November there will be a new edition of the Cultural Days of Youth Macarena. The Conference, organized by the youth of the Brotherhood, begin on the 10th with a new event that demonstrates the commitment of young Macarenos: R Milla Macarena, a sports competition in which the registration fee is 1 kg nonperishable food that will be used to meet the needs of families macarenas. Start of the Puerta de Sevilla Alamillo Park at 11 am. The same day, at 16:30, will be played Paddle Tennis Tournament at the sports facilities of the Royal Circle of Labradors.
The Workshops include cultural visits, Sunday 11 to 17 hours at the exhibition "The Art of Friendship" the Venerable, Monday 12, at 16:30, at the Hospital of the Five Wounds, the traditional contest culture brother on Wednesday 14 at 18:30, in which young people from other guilds, a visit to the workshop of the sculptor Juan Manuel Miñarro on Thursday at 18:00, a conference of NHD Andrés Luque Teruel, professor of Art History University of Seville, on "Joselito el Gallo and the Brotherhood of the Macarena" on Friday at 9:00, the football championship Saturday morning at 17, living the same evening, and as the closing ceremony , a safe, wonderful picnic in the "El Roque", ranching "Soto de la Fuente," the hand of NHD Eduardo Dávila Miura, coexistence and deal with a bull.
A grand cultural program at the height of our beloved Youth Macarena.