Mass Rerservas for 2013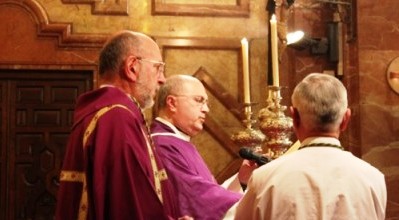 It communicates to those who are interested in booking a Mass to be offered for the intentions of an individual or the repose of the soul of a deceased or to give thanks for the commemoration of a marriage of Gold or Silver in the next year, 2013, will make the corresponding reserves as of December 20. This may choose from the following options:
Through access to this website is qualified to do
Or in person at the office of capiller, Monday to Friday from 10.30 to 13 and from 17.30 to 20.00.
As reported in the last general council brothers, the corresponding amount of alms did not vary from those of this year 2012.