Offering toys Baby Jesus in the Brotherhood of the Macarena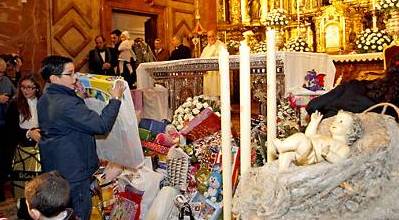 l Sunday 30 December, at 13.30 hours, will take place in the Basilica of Santa Maria de la Esperanza Macarena, the traditional ceremony of new toys to the Child Jesus, which will be distributed by SS. MM. Magi, on the morning of January 6, among the children of the parish.
This event will feature the Royal Page to collect all the letters that children bring with them the Brotherhood. Also, at the end of this beautiful act of solidarity, the bar opens the Brotherhood where parents, grandparents and related family will enjoy a time of fellowship.