Municipal Band Concert Rota "Maestro Enrique Galán"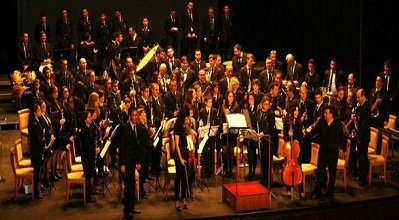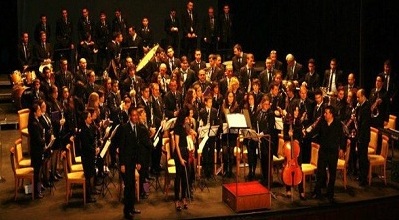 On Saturday January 12, begins the series of concerts at the Basilica of the Macarena, at 17.30 there will be the performance of the Municipal Band "Maestro Enrique Galan" in Rota (Cádiz).
The repertoire of the pieces to be interpreted are:
Madrugá Macarena. – (Pablo Ojeda, 2010)
 Ecce Homo. – (Funeral march composed by Eduardo Escobar in 1929.
 Signum Fidei Stella. – (Composed by Ismael Ancela, to mark the anniversary dela L Blessing of Our Lady of La Estrella de Jerez.
 The cub, Saeta Sevillana. – (Pedro Gamez Laserna)
 La Caridad del Arenal. – (March composed by Jesús Joaquín Espinosa de Los Monteros in 2010, dedicated to the Virgin of Charity Baratillo dela Brotherhood)
 Piedad. – (Composed in 1896 by Eduardo Lopez Juarranz, his last march, dedicated wing Brotherhood of La Piedad de Cádiz)
 My Bitterness. – (Dedicated to Our Lady of the bitterness of Granada and composed by Victor Ferrer, director dela Ogíjares Symphonic Band, 2007)
 Lord of Sorrows (March composed by Enrique Galán Borreguero, dedicated to Our. Padre Jesus de Las Penas de Cádiz)
 The Virgin of Seville (dedicated wing Esperanza Macarena and composed by Victor Arturo Lopez, 2009)
 Spend La Virgen Macarena. – (Pedro Gamez Laserna, 1959)
 Macarena Immaculate Mother. – (Francisco Pizarro 2010)
 History of the Band:
The Foundation of the Rota Municipal Band is very old but its recent history began to be written in 1961. In that year, José Berenguer, with the help of his son General, Street managed to get a musical group formed by twenty young. Furthermore the band has a long and fruitful career. At first they were excited attempts to combine the musical passion of the first members, with the creation of a compact group.
Various conditions beyond this illusion made it almost disappear repeatedly. En1964 the initiative of Miguel Navarro Flores and hitherto Director indication of when it was decided to entrust the task of directing Academy of Music andthe Municipal Band Enrique Galan Gonzalez, who carried the highest levels, highlighting numerous regional and provincial awards , disc recording, performances and fundamentally different televisions undeniable prestige across our geography.
The attention that the Bandaha been providing the product Procesionalfue March Enrique Galán professed appreciation to this genre, earning him to be hired by the Cristo de Burgos Hermandaddel Seville. Enrique Galán had a hearty processional music file Cadiz, highlighting this band for their assistance on that city. Studies director had made with another famous composer Gabriel Álvarez Beigbeder and long experience have enabled write marches dedicated to pictures of Rota as "Solitude", "Grace and Hope" and "Agony in the Garden" dedicated to the Port of Santa Maria, or the famous "Victoria Gaditana Sponsorship" dedicated to the brotherhood of Arrest Cadiz and conducting numerous profane art compositions.
After the death of D. Enrique Galan Galan is Borreguero his son Henry, who direct it andthe Academy Band, which currently has more than 85 components.
Highlight chelates Bandaactualmente longer has the Rota Municipal denomination, but its current name pays honor to be his manager and renamed Municipal Band of Rota "Maestro Enrique Galán".
The band returned in 2001 to release a new album titled "It smells of Wax" which included marches Cadiz. In this disc we highlight the following marches, "Victoria Gaditana Sponsorship", "White Palio", "Perpetual Regent", "Lady of Sorrows", "Charity of your pains", "anniversary", etc..