The Archbishop of Seville begin the lecture series on the Year of Faith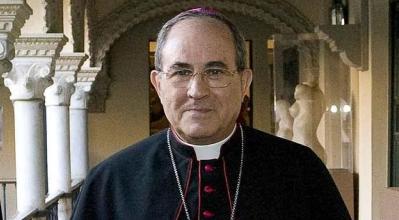 On the occasion of the celebration of the Year of Faith, announced by SS Benedict XVI on October 11 through his Apostolic Letter Porta Fidei, over the coming months the Hermandad de la Macarena has organized a series of conferences to deepen the foundations of our faith.
This cycle will open at quarter past nine in the evening of next Monday, January 21, the Hon. and Rt. Mr. D. Juan Jose Asenjo Pelegrina, Archbishop of Seville, who will deliver the keynote address.
Recall that the Basilica of Santa Maria de la Esperanza Macarena has been designated as a center of pilgrimage where indulgences achieve in this Year of Faith This, together with the provisions of SS Pope and our Archbishop, should encourage all brothers of the Corporation to participate and attend these presentations to emerge stronger and become true messengers of hope in the heart of the new evangelization announced by Benedict XVI.
Under the protection of Our Virgen de la Esperanza we get to meet the desired aims.