Carmen Laffón and "La Esperanza"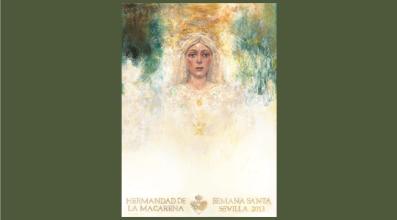 With the presence of the author of the painting, Carmen Laffón, was presented at the Basilica of Santa Maria de la Esperanza Macarena editing the sign, each year the Brotherhood. The event began with words of welcome from the Secretary of Our Lady of Hope who made the portrait of the painter.
D. Javier Rodriguez Barberán then spoke for a technical description of the work, which includes the Blessed Virgin, which has its origin in a photograph of Emilio Saenz-emerging from the visionary who created heaven where Carmen Laffón esperanzista enhances the character. He also noted the special relationship cartelística city and its main religious festival.
The author next to the Big Brother of the Brotherhood discovered the magnificent work, whose play will be available in the gift shop of the Brotherhood.