D. Conference Antonio Maria Calero of the Ríos in the Macarena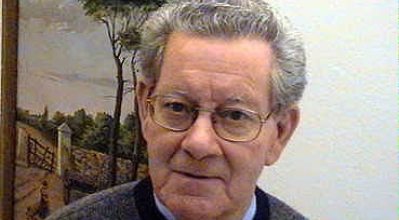 Continuing with our series of lectures organized Brotherhood, within the celebration of the Year of Faith, pastoral initiative of SS Pope Benedict XVI to the Church universal and will run until 24 November this year, on Tuesday, February 12 will be held at the offices of the Brotherhood the next paper.
The speaker will be the Hon. Mr. N.H.D. Antonio M ª. Calero of the Rivers, SDB, rector emeritus of the Diocesan Seminary of Seville and a member of the Pontifical Academy International Mariological and Spanish Mariological Society.
In this Year of Faith marks the fiftieth anniversary of the opening of Vatican II and the twentieth anniversary of the publication of the Catechism of the Catholic Church. The special transcendence of the Blessed Virgin Mary in the womb of the Church leads to the second conference, under the title "Blessed, You, because you believed."