Pope Benedict XVI as Pope resignation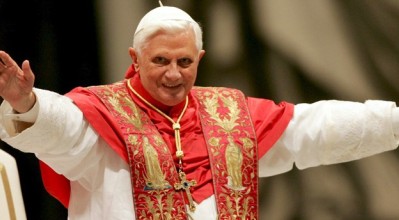 The Vatican announced Monday that Pope Benedict XVI will resign as head of the Catholic Church on February 28. After almost eight years, His Holiness discloses this decision "for lack of strength and conscious of the gravity." The Papacy live a vacant period, time still to be resolved.
Benedict's decision was made "many months ago, after a trip to Mexico and Cuba, and with a book that no one could break, having repeatedly examined before God's consciousness because of the advanced age", explains director of the official newspaper of the Holy See, L'Osservatore Romano, Giovanni Maria Vian.
The Pope made a trip to Cuba and Mexico from 23 to 29 March 2012, with the decision announced on Monday it would have taken a little less than a year.
  Today, the feast at the Vatican, His Holiness has announced its abandonment, that cash will later this month.
Benedict XVI is the first pope of the Catholic history that makes this decision. The first was Ponciano, who in 230 made a similar decision. Moreover, Benedict IX was even resign twice. In total there have been four