Thanks, brothers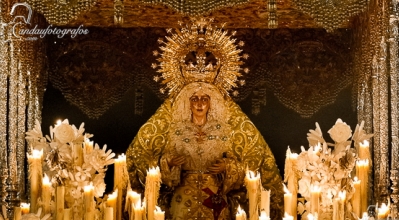 Just finished our station to SM Penance and P. I. Cathedral, Big Brother and the Governing Board want to show, at heart, his gratitude to all the brothers of the Macarena and, especially, those who have participated in it as part of the body of Nazarenes, links and deputies, bearers, Arm, acolytes, altar servers, foremen, musicians or, in short, any of the ways contemplated our Rules.
Meteorological circumstances have conditioned Penance Station this year. For decision making, has primacy over any other case, the conviction to fulfill our desire to convey the hope we so desperately need in these difficult times and in the morning, return our most precious treasure, Our Sacred Headlines , to his chest, which is the Basilica.
Meet both objectives would have been unimaginable without the exemplary behavior, commitment and dedication of the brothers who participated in the Station of Penance. The effort they have made, they have demonstrated understanding and affection, today as always profess by this corporation, deserve our recognition and praise.
In difficult times, the brothers of the Macarena and endearing show enormous binding capacity. Today, Good Friday, 2013, the brothers have continued Macarenos, as so often, the spirit that collect our Rules: be a community of faith, work and, more than ever, love.
To all, thank you very much and may the Virgen de la Espetanza, even in passing, fill you with blessings.