Commemoration of delivery of the Image of the Infant Jesus of Prague
Comentarios deshabilitados
22 May 2013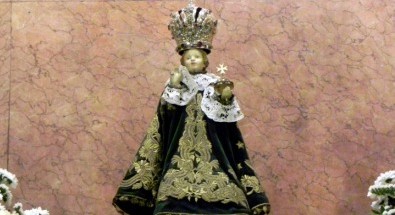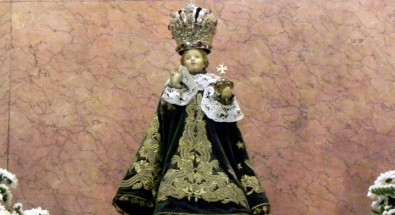 Next Thursday, May 23, at 20.30 hours will be held at the Basilica of Santa Maria de la Esperanza Macarena, a Mass commemorating the delivery in 1992 of a reproduction of the Infant Jesus of Prague, created by sculptor and Zdenek academic Preclík. The mantle was embroidered by the nuns of Notre-Dame, the people of Javornik, green velvet and gold, best known reproduction of the original image, the donated by Empress Maria Theresa of Austria in 1743. The Mass is organized by the Sovereign Military Hospitaller Order of St. John of Jerusalem, of Rhodes and of Malta.
The event, for twenty years, it began with a Solemn Pontifical chaired by the Archbishop of Seville Carlos Amigo Vallejo and concelebrated by Auxiliary Bishop of Prague, Frontisef Lobrowiz which gives him the Brotherhood of that reproduction Image of the Infant Jesus of Prague. Attended the event S.S.A.A. N ª H ª Ms. Esperanza of Bourbon and NHD. Pedro de Orleans, the then Deputy Prime Czech, Josef Miklosko, the editor of the newspaper "Vecernik Praha" Fidelis Schelee, sponsor of the event, the Mayor of Prague, at that time, Milan Konar, and the Mayor of Seville, during the holding of the Expo 92, D. Alejandro Rojas Marcor.
Among the events organized, held a Military Band Concert Prague Castle consists of seventy-three professors and who played the processional marches: "Esperanza Macarena", "Pass the Virgen Macarena" and "Anniversary Macareno".