The Jubilee Year logo Macareno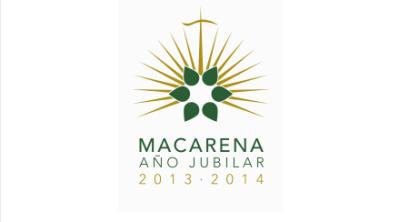 From the 1st of June, and until May 31, 2014, the Brotherhood of the Macarena welcome and celebrate the Jubilee Year was granted by His Holiness Benedict XVI.
To do this, the Governing Board condideró required the realization of a logo to identify this important religious event with the Brotherhood of the Macarena, which has resulted in the image presented on the morning of March 9, and items are collected macareno of so markedly as the crown, which is topped with a cross that is topped with the left brow of the Blessed Virgin of Hope. An edgy logo that seeks, and get, be the image of the Jubilee Year Macareno, which is hosting the International Marian Congress and Mariology, who first organized a Brotherhood, and the commemoration of the Fiftieth Anniversary of the Coronation canon of Our Lady of Hope and has been created by the company CONZETA Advertising.
Photos NHD Narbonne Fran Soto and Fernando Garcia Arcos