Rosario de la Aurora Macarena del Rocio Brotherhood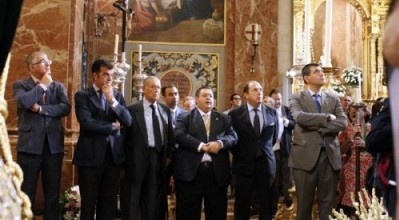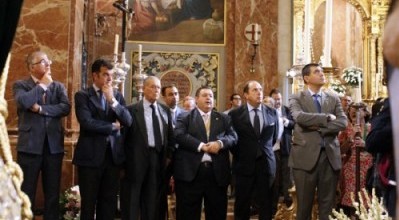 With the dawn of the morning of Saturday, October 5, the procession of the Brotherhood of Our Lady of Rocio de la Macarena, walked the streets of the parish of St. Giles, in Rosario de la Aurora. In the Basilica of the Macarena, expect Big Brother accompanied by the Governing Board, to receive the presiding simpecado this moving ceremony dedicated to the Blessed Virgin.
Inside the temple, prayed one of the mysteries of this beautiful prayer that extols the virtues of the Mother of God in each of its invocations. After the ceremony, the brotherhood of Rocío continue with the celebration of the Rosary.
Photos NHD ª Sandra Arenas.