La Macarena during the romantic periodic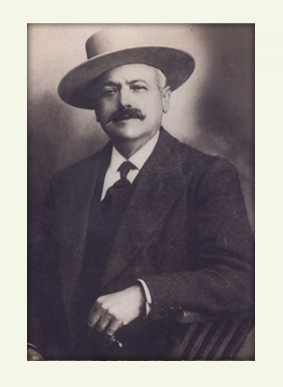 On 24th June 1855 the Brotherhood solemnly swore to defend the Dogma of the Immaculate Conception.
By the middle of the 19th century, the Brotherhood's internal activity had slackened to such an extent that in 1854 and 1855 there were no meetings of members and no decisions were recorded. On 27th April the Mayor of Seville, Pedro de Vega, went to the Parish Church of San Gil accompanied by his secretary to chair the Cabildo (meeting of the Brotherhood's governing body). While there, he stressed to the macarenos the importance of raising the Brotherhood from the deplorable state in which it found itself. In the same Cabildo, convened by the Civil Authority in mutual agreement with the Ecclesiastical Authority, Manuel Perales was appointed the new Hermano Mayor.
On 31st March 1870 Juan Manuel Rodríguez Ojeda was admitted as a member of the Brotherhood. He later went on to occupy several posts on the Brotherhood's Junta de Gobierno (Governing Committee), and his designs revolutionised aesthetic canons both in the Brotherhood itself and in Seville's Easter celebrations in general.
In the meeting of the Brotherhood's officers held on 23rd October 1892 it was agreed to name H.M. the Queen Regent of Spain Doña Maria Christina of Austria as Hermana Mayor Perpetua (Senior Sister in Perpetuity), thereby securing for the Brotherhood the title of Real Hermandad (Royal Brotherhood). While Doña Maria Christina was in Seville to attend the ceremony commemorating the IV Centenary of the Discovery of America, she went to pray before La Santísima Virgen de La Esperanza accompanied by her five-year-old son Alfonso, and it was then that she was received into the Brotherhood as a member.