Project Veteranos Macarenos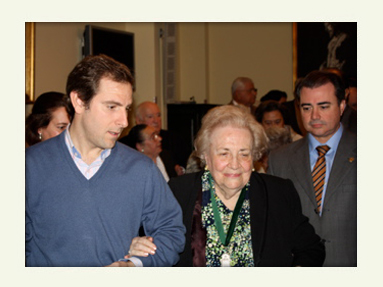 Proyect Veteran Macarenos was launched in 2007 as a result of the concern felt by the Brotherhood's youth organization for the elderly members of the institution, above all those who could no longer take part in the Brotherhood's activities or visit its titular figures in their temple. This need to support the older members was reflected in the Project's original idea: that of offering members aged 70 or over who for whatever reason cannot attend the Brotherhood's ceremonies the opportunity to do so comfortably and always accompanied by other macarenos.
With that objective in mind, the Project is structured around several coordinated volunteer groups made up of Brotherhood members. They pick the veterans up at their homes and take them to the Basilica, where more volunteers help them to specially reserved seats so that they can take part in acts of worship and other ceremonies, always fully attended by teams of volunteers. When the ceremony ends, the same volunteers take the veterans back to their homes.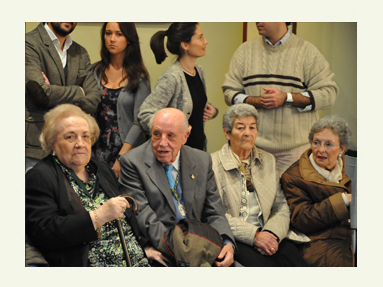 The Project has been extended in scope to allow veterans to participate in other events and activities organized by the Brotherhood, such as the Christmas dinner, visits to see the pasos (processional floats), the Feast of the Holy Rosary, visits to museums and spiritual retreats.
Volunteers also pay periodic visits to those veteran Brotherhood members who for whatever reason are housebound or living in old people's homes or hospitals.
In short, the Project aims humbly to fulfil the needs of the Brotherhood's veterans and thereby repay them, at least in part, for all they have done for the Brotherhood.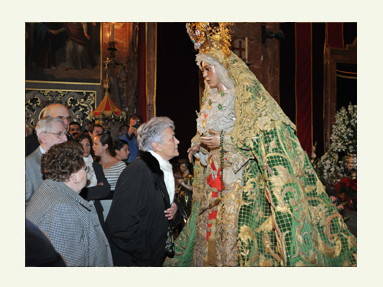 All Brotherhood members aged 70 or above who wish to register in the Project can do so by contacting the Brotherhood Secretary on 954 90 18 00, either personally or through their family and friends.
Likewise, any member wishing to volunteer to form part of one of the Project's teams can do so using the same telephone number.