Education and training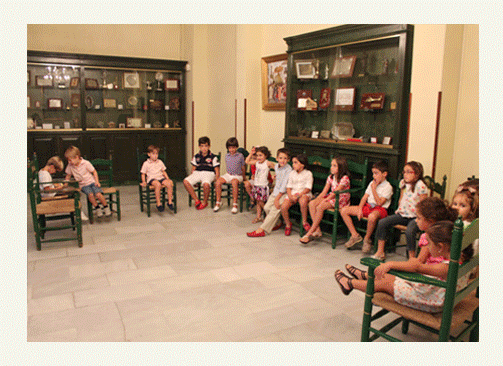 As our rules and regulations state, the education and training of our members must be a predominant matter in the instructional cycles organized by the fellowship. In order to abide to these rules, our House will hold training sessions every week, especially on Fridays. These sessions are aimed to achieve a better education for all our members, parishioners and devotees. This personal education spans from childhood to youth, divided by group ages, and it follows the principles of the Catholic catechism, under the supervision of a priest. Every month, instructors receive a doctrinal session given by the Councilman in charge of Education. They also attend a biweekly meeting with the Governor of the Basilica to prepare the topics covered by their sessions with the younger members.
Premarital courses must have a prominent place on this site. These courses are held every month, under the supervision of the Governor of the Basilica and are taught by the assigned member of the Governing Committee with our members. These courses have a long tradition and their demand grows. More than fifty couples take part in these courses and they find the sessions very pleasant and instructive.
Every month, we hold the Formative Courses for New Members. These courses are necessary as preparation for taking the oath to abide by our rules. Those who aspire to become members of our fellowship, as well as members of fourteen years of age, need to take this course, which are taught by Senior Fiscales and Diputados from the Government Committee.
Another important point is the specific training for instructors of the Christian faith, those who act as altar boys, servers and readers that take part in worship. These groups are very numerous.