Contest to benefit the bands Hdad. of O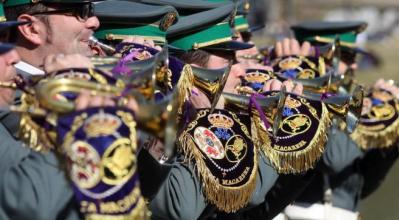 On Sunday 12 February our Band of Bugles and Drums of the Century Macarena,participated in the contest organized by the Brotherhood of Our Father loved Jesus of Nazareth and Mary Most Holy. of O.
From the official means of communication, the governing board would like to thankthis wonderful group of brothers, whose invaluable dedication allows the institution tocollaborate with other fraternities care works.