United by Love, now forever by death.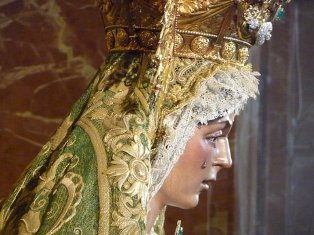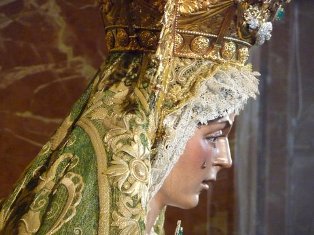 We read, we have, we speak of love stories that occurred in the past and thought that this would not happen today but we are wrong as there are lovers who continue after death and this is the case I speak.
You will see. On 29 July, two thousand seven killed our brother Rafael and four years after his wife Antonia does, but does so in love because they were together fifty-five years and only the Macarena separated one morning each year and Antonia consented because he knew who would that morning. And the Macarena separated for four years. Rafael was a Nazarene because he lacked the staff to take the eighth step of Christ and complete the procession organized Macarenos all who are lucky enough to be in heaven with her. But reviewing the list of people who valiesen, women lacked a little one to cope with ironing agility to make it first class robes and that was Antonia, as all six years preparing his robes for the lucieran at dawn Friday.
During those years they were "separated," she asked every night to the Lord of Great Power, and his Raphael, who is the llevasen with them in bed without disturbing others. But look where the fateful December 1, as one as another, had that day "coverage" and he took the call and took her with them.
Now when we look at the sky and see two stars together, one big and one little one, are Rafael and Antonia, who watch us from above lest we desboquemos and not to forget them.
And the Christ of the judgment and my Esperanza Macarena I thank you for having them back together. You'll see that they are good and true and of wanting to ask everyone to leave them rest in peace. Amen
NHD Antonio Jiménez Lora