Coexistence group Veterans Program volunteers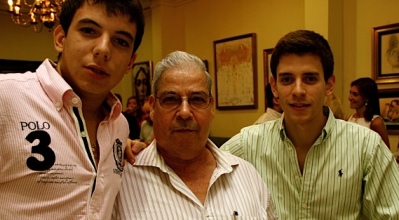 In the hall of the house of the Macarena brotherhood took place in the evening of October 9, the coexistence of the group Veterans Program volunteers. This group of brothers dedicate part of their free time to share it with those other components of the Brotherhood, which for reasons of health or age, are incapcitados to go, by themselves, to worship and acts performed in the Basilica , desplanzándolos with their own vehicles.
The event was also present much of this team coluntarios and responsible members of the Governing Board who chatted and recalled the great work done by the young for their elders.
In the group of volluntarios integrate all elements of the structure that the Brotherhood, participating in the same arm yourselves, bearers, acolytes, young members of the band of the century, deputies and Nazarenes.
All those interested in participating brothers of this beautiful and supportive project which pioneered our Brotherhood, can send his offer by calling 954 901 800 or send an email to hermandaddelamacarena@esperanza-macarena.es
Photos NHD Antonio Tirado Muñoz