The Jubilee Year Event considered Exceptional Public Interest.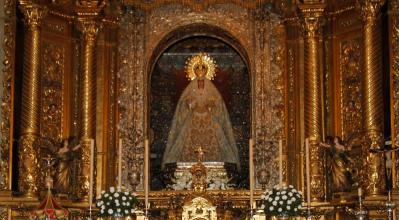 The Senate has enabled the Marian Jubilee Year, which was awarded to the Brotherhood of the Macarena by the Holy See on the occasion of the commemoration of L Anniversary of the Canonical Coronation of Our Lady of Hope, has the status of Event Exceptional Public Interest of the purposes of the provisions of Article 27 dela Law 49/2002 of 23 December on the taxation of non-profit organizations and tax incentives for patronage. The benefits of these programs will be the maximum set out in Article 27.3 dela Law 49/2002.
The current legislation provides tax benefits to individuals or legal persons who cooperate economically with the
Jubilee Year, provided they meet the requirements of Royal Decree 1270/2033.
The motion was approved by a majority of the parliamentary groups that make up the table of the Senate. The Commit In Voce has been delivered personally by NHD Javier Arenas Bocanegra, who was accompanied by the Mayor and some councilors of the City Council.
Photos NHD Fernando García Arcos