A tribute to the memory macarena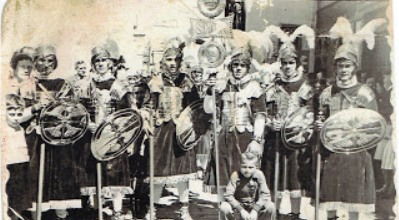 In the hall of Cruzcampo Foundation, which was given through the interest of its president D. July Cuesta, held an emotional ceremony in which the Macarena armaos paid tribute to its most veteran, those who passed the subject but still pinned to the loving discipline forged in devotion to Christ of the Judgment and its blessed Mother, Our Lady of Hope.
During its development, moderate and led by their captain, Fernando Vaz NHD Calderon and his Lieutenant NHD Joaquín García Muñoz, Ricardo Díaz intervened NHD Fonseca, who performed a moving and beautiful portrait of the feeling that flows through the veins of the arm yourselves, highlighting the remembrance to those who already live in heaven Macarenos, NHD Manuel Martínez Lagares, who ran in memory figures who had the responsibility beautiful signified in the position of captain, highlighted our Brothers D. Angel Antonio Franco, D. José López Fernández, José García García, José María Ayala Cardoso, D. Guillermo Ignacio Prieto and D. Vaz Fernando Calderon, and finally NHD Pedro Ignacio García Rivero recalled emotions as an inheritance Armao and am instructed to heart.
During the same projected an audiovisual work NHD David Garcia Barrera, which contained images of this tribute to the memory better than yesterday met macarena environment as always, to the devotion to the love of Christ of the Judgment and the Virgin of Hope Macarena.
The event was represented by the brotherhood Brother Deputy him and members of the Governing Board and NHD Colón Carlos Perales, journalist and writer and preacher of the next edition of the proclamation of the Arm.