Act of the oath of brothers in the Macarena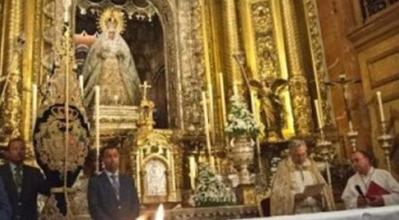 On the evening of the last Saturday of the month, as order our rules, and after the celebration of the liturgical year Sabatina, took place on the swearing ceremony of the new Brothers and those already still is, meet the fourteen years in the aforementioned date.
The Holy Eucharist was presided by Rev. Fr. Mr. D. Antonio Borrego Cobos. Intervened Polyphonic Choir of the Brotherhood.
Photos NHD Fernando Garcia Arcos.