The Lyceum Taoro Polyphonic Choir perform at the Basilica.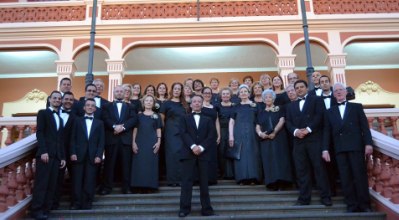 On the occasion of the Jubilee Year, the Polyphonic Choir Lyceum Taora Villa de La Orotava, Tenerife, will participate in the Eucharistic celebration to be held at 12.15 h. next Sunday September 15.
The choir, under the direction of Javier Quintero, perform works by Cristóbal de Morales, Francisco Palazón, Bach and Mozart, among other authors.
The Lyceum Taoro Coral has always been an important part in the history of the Lyceum Society Taoro since its founding. In order to keep the voice and music as art and cultural expression, the Lyceum drives this activity for many years and has many awards for quality.
The Polyphonic coral Taoro Lyceum has been successful in all their actions by the island's geography, regional, and European mainland. For example, in 1998, celebrating its 25th anniversary, performed at St. Peter's Basilica in Vatican City.