Celebrated the pious exercise of the Via Crucis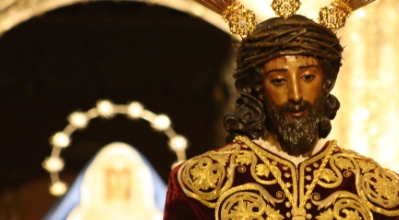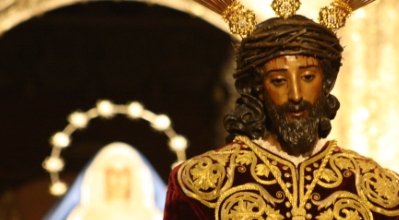 In the evening of yesterday, the first Friday of Lent, the Solemn Vía-Crucis took place with the Image of Nuestro Padre Jesús de la Sentencia. Dressing the tunic xxxxxxxx, on a mount of xxxxx and with the accompaniment of the Polyphonic Coral and music of chapel, the Señor de la Sentencia crossed the streets of San Gil's collación between the worship and prayers of the most numerous brothers and public inspectors who took part in this pious act that opens the Lenten worships of the Brotherhood.
As innovation, there formed a part of the courtship fourteen crosses before which the stations of the Vía-Crucis were said, contributing to the concentration and spirituality of this exercise in recollection of Christ's Passion.
Photos: NHD Fernando García Arcos, NHD Francisco Narbona Soto y NHD Antonio Tirado Muñoz
http://www.youtube.com/watch?v=C61eZAHZk8w&context=C3dd7fe8ADOEgsToPDskK_qPOnEgIQUUqgEEGumrqE