MIRACLES ARE THERE?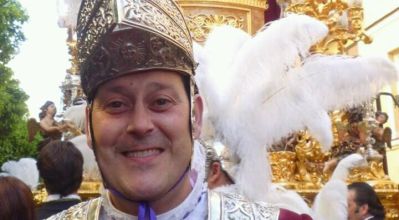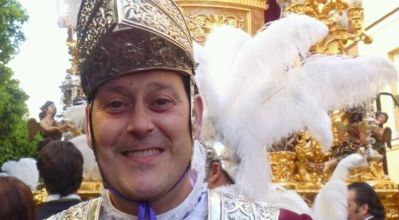 And a faint ray of sun begins to break through the dense dark clouds.
And do not stop there ….
It's not just a ray, is the same sun that wins the battle to the impenetrable darkness of despair.
Here comes the light, and again illuminate the façade that both misses it, and reheated the cold stone walls of the collegiate church of the Savior.
The gentle breeze of an autumn that fails to arrive, bring a rumor that winds between the same square pavers to fill an absence.
In a locker closed a shell sad, empty and dark leaden gray one is starting to regain his strength and began to shine again, because his soul has gone missing, and illuminating his narrow glistening rest more than anything.
Not Fair street cries or mourns the Pumarejo, the atrium retrieves a lively buzz and bow again find the color that recently lost by sadness. I recently were rivers of bitter tears of joy now are waterfalls.
Where there was only despair flooded hearts now find them full of optimism and enthusiasm. Where there was only distorted expressions, now bursting with joy. The smile returned to the lips of those who had lost the urge to laugh.
When all is lost Hope always saves us. When the grief and no cure always appears Hope. When the output is not and not even looking and, when all else is lost, when you start to leave the slightest chance …. Hope always resurfaces.
That same hope we have so close we can almost touch her. That same hope that he, helmet in hand, sometimes led to hospital hallways impregnating those painful heat, joy and salvation. Now those same walls, as a gesture of gratitude, the returns on the very threshold of silence.
The battle is not over yet, there is still a large in Gaul, but there are less enemies and you have to fight with weapons, shields are like arms, legs and head are like machetes which is like a spear and a desire that serve as armor. It has it all, and can be victorious in this final battle and also ….. also not alone.
Look no explanation has not, it is useless to find the answer that will not be found.
A miracle only exists if there is hope, you can only have if you think about it, if not lost the Faith A fragile value in these times.
After so many prayers, so many prayers and requests. We have heard …..
Judgment of His Christ, that Christ to so many dawns escorted with the greatest pride and his Blessed Mother whom every corner of the city filled with your name, we have heard … We returned to continue enjoying in order to continue having it, so that we continue spreading his joy ….
So friend, brother, if someone asks you ever MIRACLES DO EXIST? There is only one answer. And if not …..
Just ask the Arm
Just ask the spenders
Just ask "Carre" ….