Offering toys in the Macarena.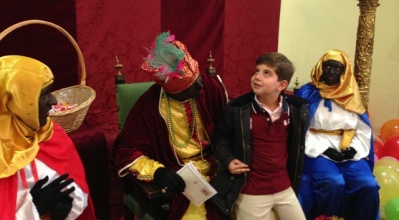 As has become traditional for years, children of the Brotherhood of the Macarena, offering newborn Jesus, toys to distribute to the Magi, in the morning of January 6, among the children of the parish.
The event marked the start of the thirteen and thirty noon and toys were deposited at Children God plants. An envoy of the King and Queen of the East, was collecting letters with requests that children do the Macarena. An illusion morning ended with the coexistence, in the auditorium of the sorority house, which opened the doors of the bar, and with proceeds going to the numerous charitable works covering the Corporation, with special emphasis on these days.
Photos NHD Fernando Garcia Arcos y NHD Antonio Tirado Muñoz