Started II Open Tournament Golf Padel and Brotherhood of the Macarena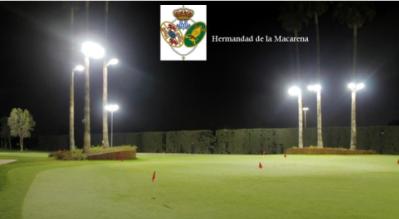 As in previous years the Brotherhood of the Macarena II organizes the Open Tournament Golf Padel and whose profits will go to the Social Assistance. The day began January 28, in facilities that gently yields the Real Club Pineda, paddle tennis championship, and involving a number of players than in the previous edition.
On Sunday, February 1, at half past nine, will start golf tournament on the premises of that social club Sevilla. At midday, and once completed it will be held the awards ceremony will be followed by a cocktail. Those wishing to attend this event, which will take place at 15.00 hours, may withdraw the invitations in the secretariat of the Brotherhood, or the offices of the Social Assistance in the morning from 9.30 to 14.00 and ask for Jose Manuel Fernandez Ledesma or Kings. on payment of 25 €.
NHD Miguel Exposito Hernandez Photos