The Way of the Cross with the Cristo de la Sentencia came to Santa Marina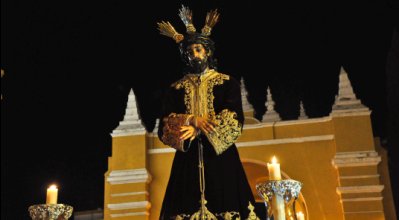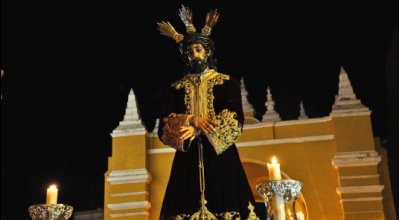 On Friday, at 20.00 hours, opened the doors of the Basilica of Santa Maria de la Esperanza Macarena and began the procession which preceded the bier where stood the Cristo de la Sentencia, to start the Via Crucis, which celebrates the Brotherhood, with the sacred image of his Sacred Head, every first Friday of Lent.
On this occasion, and following the request made by the Brotherhood of Captive Torreblanca, visited the Church of Santa Marina, where they eventually had installed the aforementioned brotherhood, who participated in the Solemn Extraordinary Via Crucis, which for the Year of Faith , organized the Archdiocese of Seville.
After the emotional reunion, the procession returned to the temple, arriving at the Basilica Macarena shortly after eleven o'clock at night.
As every year, since I was implanted, a group of veterans Macarenos beheld the output and the input of the pious procession, through solidarity and delivery of other young Brothers provided to move and return to their homes with their own.
Photos NHD Francisco Narbona Soto and NHD Fernando Garcia Arcos