Solemn Mass Archbishop officiate Centennial Popular Coronation of the Virgin de la Esperanza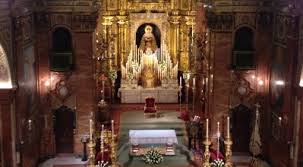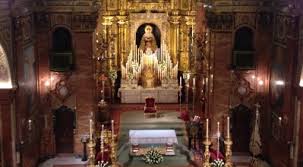 The next day, March 14 marks the anniversary of the popular Coronation of Nuestra Señora de la Esperanza. A historic event in which the people of Sevilla emerged as the main protagonist and the preconization of universal devotion to the Virgin defraying the cost of carrying out the Golden Crown, handed down by Cardinal Almaraz, which was held in Jewelry Reyes.
For this reason, in commemoration of the Coronation referred a century ago, will be held at the Basilica of Santa Maria de la Esperanza Macarena, at twenty to thirty hours, a Solemn Mass HE preside. and Rt. Mr. D. Juan Jose Asenjo Pelegrina, Archbishop of the Archdiocese. Intervene the Polyphonic Choir of the Brotherhood.