Conclude the Fiestas de la Macarena 2013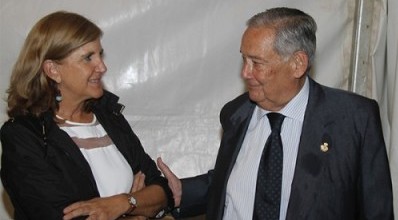 The Saturday morning opened the park gates of the Tower of the pellets and the party continued the Brotherhood organized. During the morning, organized performances and activities dedicated to children. So enjoyed a children's show Rags Factory group of storytellers and clowns Tris-After Farándula. Also, throughout the morning, organized rides free burritos for children, who enjoyed the presence of these noble animals.
At night, the activity was seen in the compound increased with the presence of many Sevillian who came to the park in the Tower of the pellets to enjoy the select ambigú mounted and the actions planned for the night. So were reveling, thanks to the rain offered truce, of musical appearances Band of Las Nieves, Olivares, songs of Alvaro Carrillo and lively interpretations offered the Imperial Orchestra. Before closing this new edition of the Festival de la Macarena, a brass band who raised the atmosphere enjoying the last moments of this fun celebration that has no other reason than the fun entertainment and collated with the opportunity to contribute to improving the situation of the disadvantaged, as the benefits obtained are devoted to charitable works of the Brotherhood of the Macarena.
Photos NHD Fernando Garcia Arcos