Training course opened in Brotherhood of the Macarena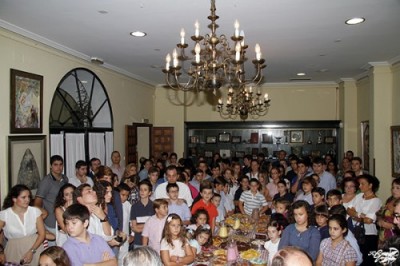 In the afternoon of Friday, September 27, and with the presence of Mr. Big Brother and Mr. Chaplain First, Head of Training and Youth, took place the opening ceremony of the Youth Training course that is taught in Brotherhood of the Macarena for those Brothers who want to expand their foundations and Christian values.
The course is held every Friday of the year, evening hours, and the different sections are taught by members of the youth group of the Brotherhood, which in turn are trained in courses that are controlled from the Archbishop of the Archdiocese and that go from the parish of San Gil Abad. Brothers participate in them ranging from three years to those who are preparing to receive the sacrament of confirmation.
Photos NHD Fernando Garcia Arcos