Macarena coexistence of members of the Host Program of Belarusian children.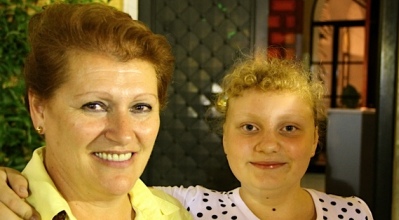 In the afternoon of June 28, in the auditorium of the guild house of the Macarena, held the traditional coexistence between foster parents and children Belarusian our Corporation, through Social Services, moved every summer to clean their bodies of radiation that remain in the country's environment, from the occurrence of the unfortunate accident of Chernobyl nuclear power station.
During the same group instructor thanked the welcoming remarks delivered D. Manuel Garcia Garcia, Brother, for the love, treatment and strenuous effort is made by the Brotherhood for this group of young people clean up their lives with food and suitable climate, and delivered two altars with images of the Virgin Mary venerated in their lands and St. Nicholas, patron of the nation.
According to the WHO these kids stay out of the radiation environment that sits suspended in the air and Belarus, will prevent the possible acquisition of diseases and are equivalent to two years of immunity to radioactive hazards.
Photos NHD Antonio Muñoz Tirado