PROUD TO BE MACARENO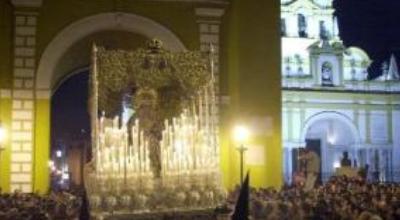 FIRST OF ALL I WANT TO ASK IF I CAN DISTURB APOLOGIZES FOR SOMEONE FOR THIS COLLABORATION LITERARY AND NOT MORE THAN ONE OR LESS WHAT OTHERS PRECIAR ALL I WANT IS TO HAVE THE BOTTOM linias WHAT IT MEANS TO BE MY Macareno.
You see I HAVE THREE SIXTY YEARS OF AGE THIRTY SEVEN AND SINCE I WAS BORN HE HAD THE CHANCE TO LIVE NEAR IT, I MADE MY FIRST COMMUNION, ME CASE, CELEBRATE MY SILVER WEDDING OF HER Lante MY SON AND FOLLOW THE TRAIL MIA COMMUNION WITH YOUR WEDDING AND THEN cAME THE gRANDCHILDREN AND FRATERNITY BROTHERS HICES.
BUT BACK TO MY ROOTS MY DRIVERS FEEL THIS WAS MY PARENTS AND ABOVE ALL A BROTHER TO GIVE ME THAT TERM push I needed to be the brother of this brotherhood.
I INVITE ANYONE TO MY HOUSE AND SEE THE "LADY" THIS IS IT IN EVERY CORNER AND SPOKEN OF BROTHERHOOD IN SUMMER, WINTER, FALL AND SPRING AND IS MUCH LOVE FOR HER TO FEEL THAT I HAVE A DAUGHTER CARRYING THE COMPLETE BONE NOMBREAL MACARENAY HOPE YOU SO tHANKFUL THAT I'am ANYTHING YOU aSK ME WHAT MAKES MUCH OR LITTLE LATE listen to my prayers.
WHEN WILL I SEE YOUR SHRINE PRAYER NOT FIGHT SOMETIMES I TALK TO ME BECAUSE I THINK THAT REMOVES MOST LOVED AND SHE WANT TO TALK TO HER FACE WITHOUT ME smiling CONVENCEDE CODESA LIFE IS AGAIN FOR ME AND CONVINCED THAT TAKES HOME REASON THAT'S WHY I ASK YOU TO HAVE THAT TOOK THE YOUR SIDE AND FRIDAY PASEESEL SANTOS FOR THEM WANTED THEM ONCE A YEAR AND WE ALL BUT RECOFORTE FOLLOW AT YOUR COAT.
AND SO MUCH MORE THAN THIS WRITING not fit in I say again as before.
PROUD TO BE Macareno