New schedules visits to the dressing room during the Jubilee Year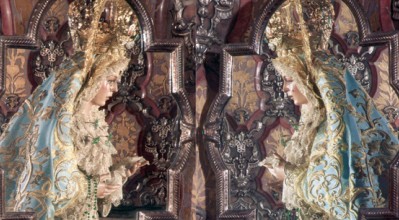 It informs all brothers, devotees and pilgrims, during the Jubilee Year Macareno, from June 1, 2013 to June 1, 2014, originally planned to schedule visits Chapel of Ntra. Sra. e la Esperanza is as follows:
Monday to Friday from 12 to 13.15, after 11.30 Mass and the recitation of the Angelus.
Saturday and Sunday from 9 to 14 and 17 to 20 hours
This time may be extended according to the various festive days there during the year.
Outside of these hours may be established pre-arranged group visits with the chapelry of the Brotherhood